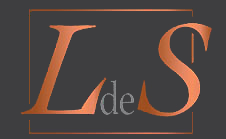 Prestations
Event
For your events, LdeS offers you a complete accompaniment service that combines elegance and refinement.
Organising transport for a professional event: seminar, product launch party, company party, congress, trade fair…
A dedicated coordinator is assigned to coordinate your event.
A pool of drivers and vehicles is constituted according to your needs.
Flocking of vehicles to your image
Personalized welcome of your V.I.P.s and collaborators
Press kit in the vehicles
We are at your disposal to help you put together a performance that is worthy of your event.
A personal event:
Wedding / Birthday / Christening / Bachelorette party…
Call now !
A hotline guarantees you information,
24/7 advice and assistance. Bilingual driver.

☎ +33 (0)6 18 95 46 07
— The driving service you can trust —
St-Tropez Ste-Maxime Gassin Ramatuelle Grimaud